50% OFF IF YOU SIGN UP NOW!
30 MINUTE WORKOUTS (WITH ME, ON YOUR OWN TIME)!
JUST PRESS PLAY!
EACH WEEK THERE ARE 5 x 30 MINUTE WORKOUTS TARGETING A DIFFERENT BODY PART AND 2 x 15 MINUTE OPTIONAL RECOVERY & STRETCHING SESSIONS EACH WEEK.
YOU WILL GET EMAILED YOUR DAILY SESSION EVERY MORNING TO DO ON YOUR OWN TIME WITH ME! EVERY WORKOUT I WILL SWEAT ALONGSIDE YOU (LITERALLY)!
PROGRESSIVE WORKOUT PHASES
THIS PROGRAM IS DESIGNED TO HELP YOU BUILD LEAN TONED MUSCLE LIKE NEVER BEFORE!
THIS PROGRAM IS PHASE BASED, EACH 6-WEEK CHALLENGE IS DIVIDED INTO 2 SEPERATED PHASES. ONCE YOU COMPLETE PHASE 1 AND 2, YOU CAN SIGN UP FOR PHASE 3 AND 4 THAN 5 AND 6, ALL WHICH BUILD UPON THE PROGRESS YOU'VE MEDE IN THE PREVIOUS PHASES!
DELICIOUS, EASY TO MAKE & LEAN RECIPES!
GET YOUR BODY BURNING
I'VE ALSO INCLUDED SOME OF MY FAVOURITE RECIPES TO SHOW YOU HOW ENJOYABLE EATING HEALTHY AND LEAN CAN ACTUALLY BE!
THAT WAY, WE AVOID CRASH DIETING AND LOVE WHAT WE DO!
SHARE YOUR CREATIONS AND GET IDEAS FROM OTHER SQUADIES IN OUR PRIVATE COMMUNITY GROUP!
---
The entire 6 Week Lean Challenge can be done right from your living room, your backyard or the gym! I suggest getting a durable and comfortable workout mat to support your body while catching all that sweat from your hard work!
The 6 Week Lean Challenge is a progressive plan which means each workout will BUILD upon your previous progress. We will be using a combination of bodyweight exercises AND weighted exercises. I suggest getting (1) A Light (2) Medium and (3) Heavy Set of dumbbells so you can KEEP pushing your body each day!
**The heaviest weight I use are 35 lbs!
**The heaviest weight Brodie uses is 20 lbs! 
Don't have dumbbells? Get creative with water jugs, canned food or weighted bags!
Body-part specific workout finishers help you burn fat and build lean muscle!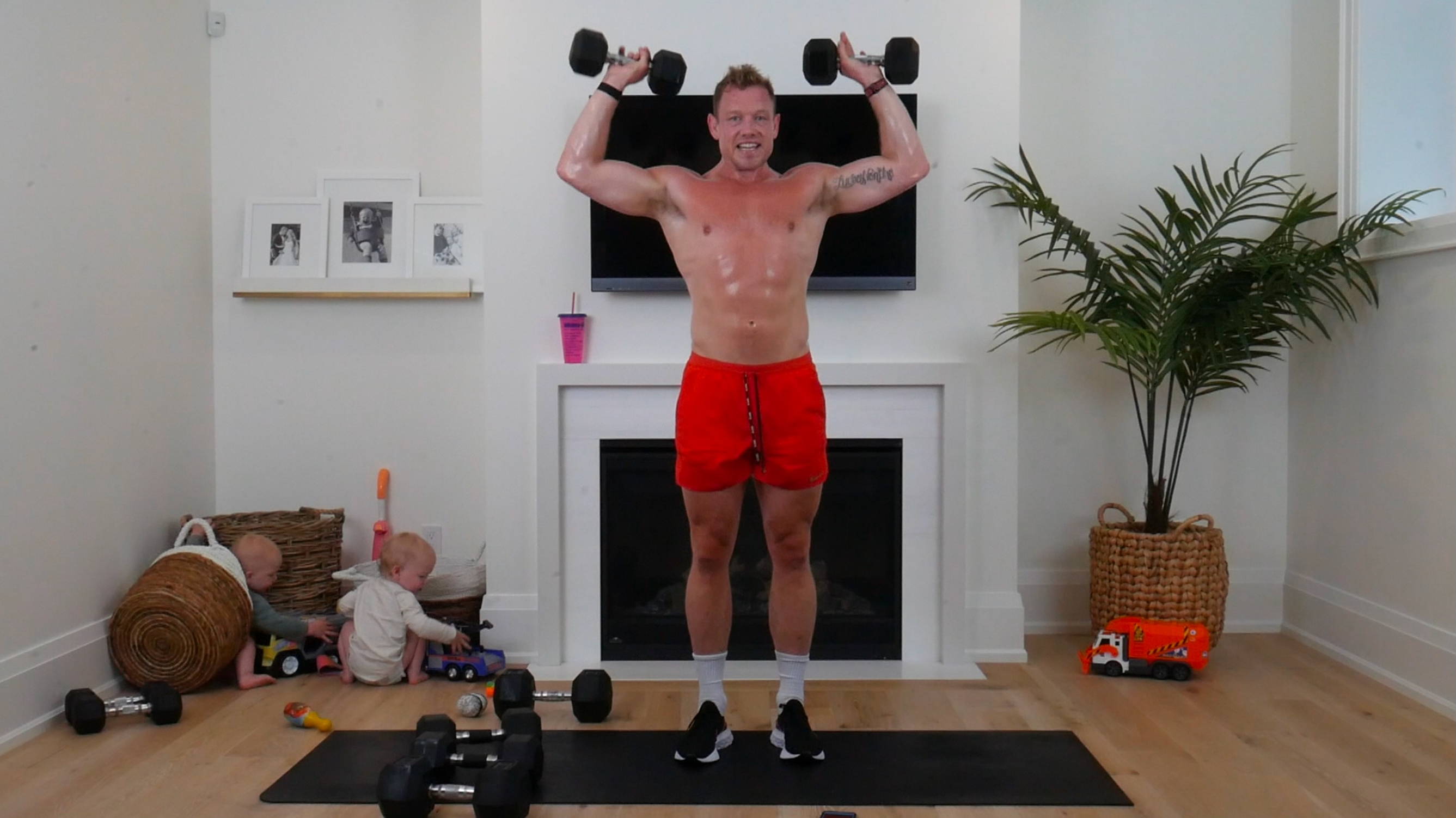 ---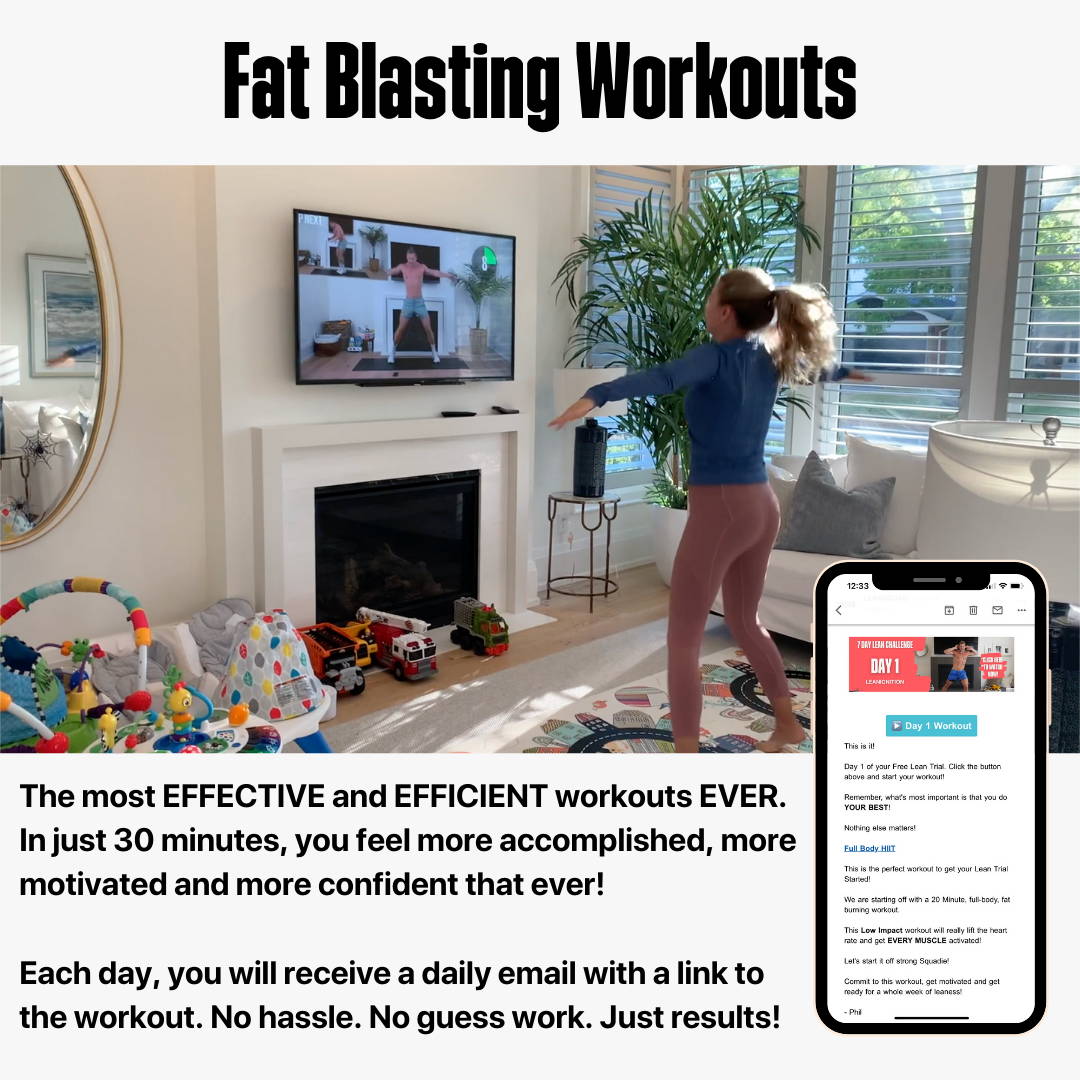 Every day, first thing in the morning, you will get emailed your new workout or recovery session. You have 48hrs to do each one, on your OWN TIME. This will keep you motivated and accountable daily!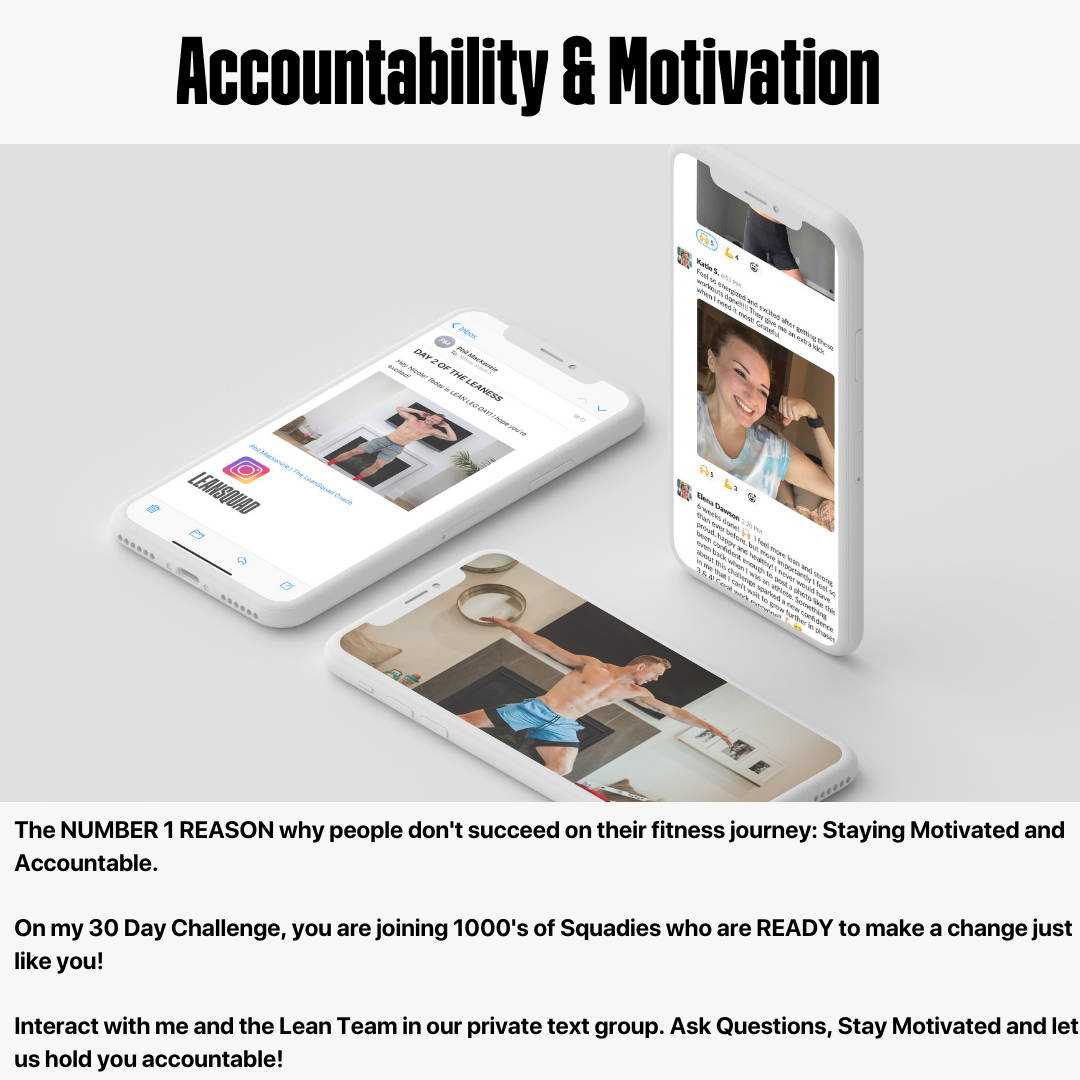 Each daily session targets a different body part. I outline our entire 30 day schedule so you can check it off as we go along. Whether it is Lean Leggies, Arms and Back or Full Body Leansanity, we will transform our bodies and you can share your experience and #sweaty-selfies in our private community group!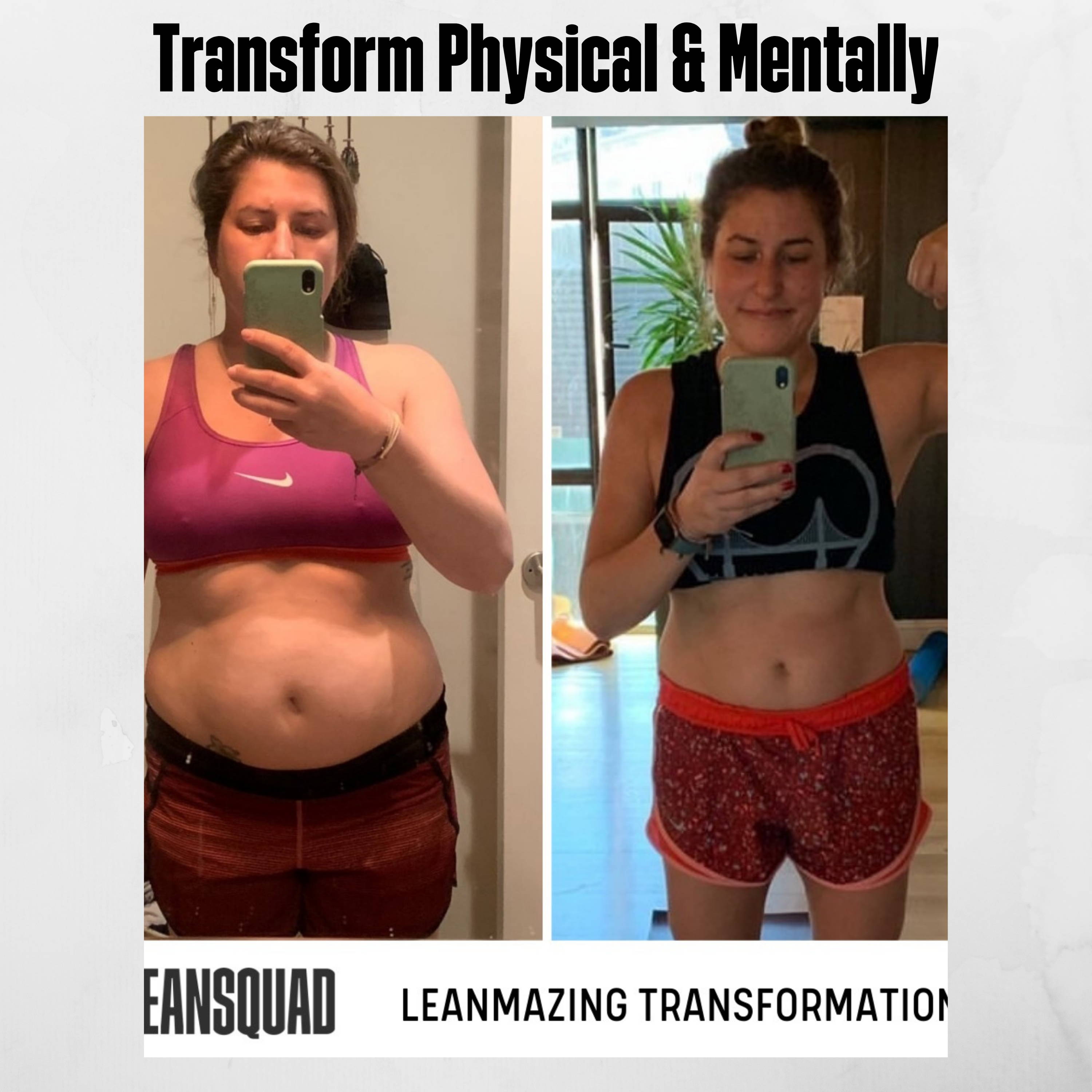 This challenge is designed to transform you both physically and mentally. All from your living, your backyard or the gym! Whether you're a beginner, postpartum, or an advanced level in fitness, I will challenge you to do your best daily!
Hear What Our Squadies Have to Say!

I wish there were 6 stars because that is what I would give this program. Phil has helped me transform in only a few months!

Phil is the man! Unbelievable program. Phil works with you from Day 1 and won't stop until you get the results you want to achieve!

LEANSQUAD is an amazing program with incredible results. I never thought I could look this fit again, let alone 6 months post partum after baby #2. I feel so full of energy every single day - it's made me a better mom!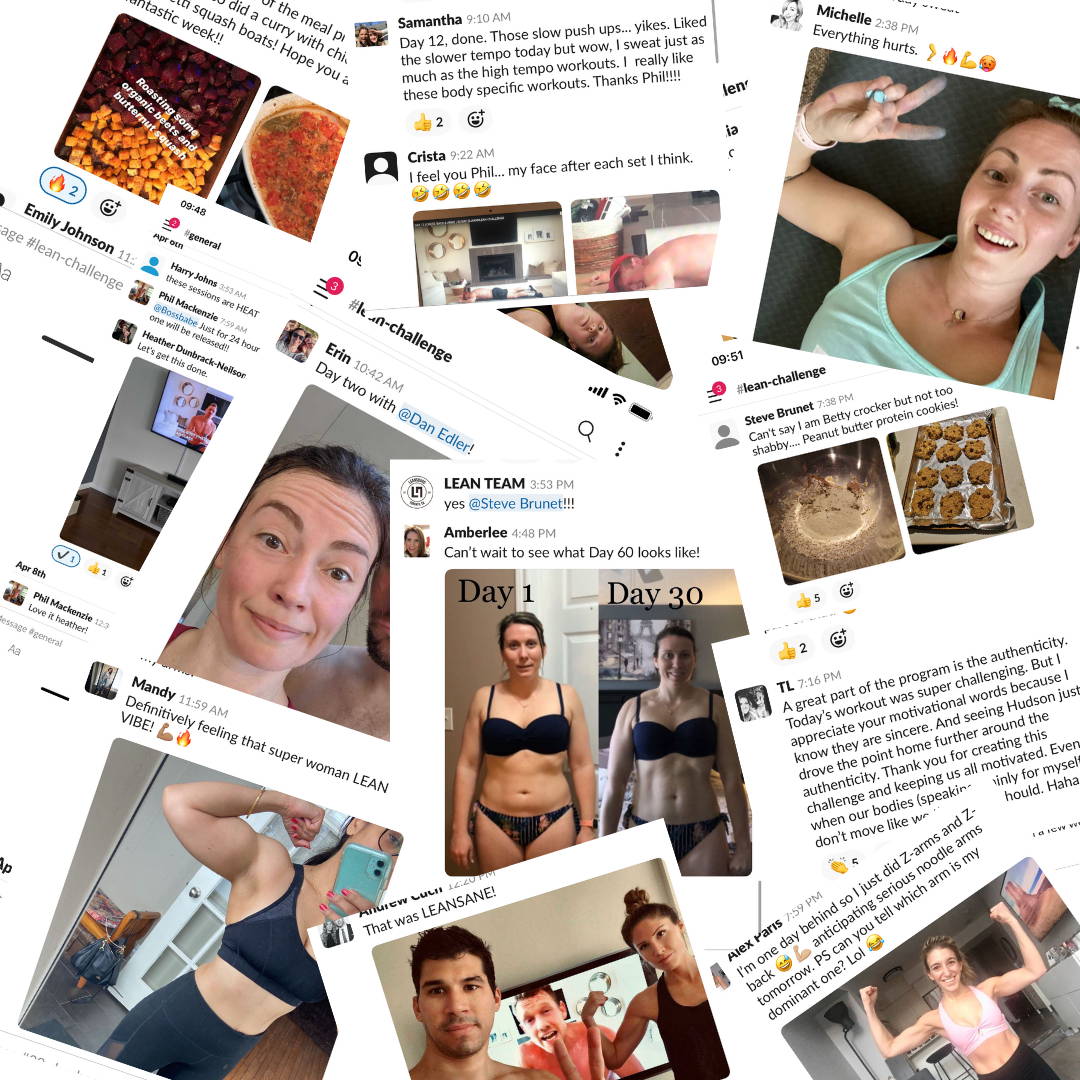 My goal is to MOTIVATE YOU!
My goal is to not only get you the best results but to also empower you, motivate you and inspire you to challenge yourself alongside me throughout the entire 6 Weeks! I promise you, if you join me, the motivation will not stop! I will be holding your hand every single step of the way!